Cross des devises majeures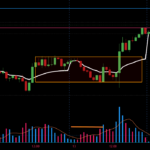 Vous devez tester soigneusement la vraie liquidité, car parfois la liquidité ne veut pas que les traders suivent.
You need to carefully test for true liquidity, because sometimes liquidity doesn't want traders to follow.
تحتاج إلى اختبار سيولة حقيقية بعناية ، لأن السيولة في بعض الأحيان لا تريد التجار أن يتبعوها.
Read More »
No tags for this post.